Mifort's commitment to innovation extends to the realm of eco-friendly technology solutions. Embrace the future with our range of specialized software offerings designed to drive sustainability and ecological awareness. Our expertise encompasses a wide spectrum of solutions, including eco software that fosters environmentally conscious practices, ecology software that supports ecosystem management, and smart agriculture software that harnesses technology to optimize farming practices in an eco-friendly manner.
As the world shifts towards a more sustainable future, Mifort remains at the forefront of eco-friendly software development. Join us in championing a greener, more sustainable world.
At Mifort, we pave the way for the future of transportation with electric vehicle software, enabling efficient management and optimization of electric fleets. Our EV charging software solutions ensure seamless and sustainable charging experiences for electric vehicles, contributing to a greener future. We also excel in electric car software development, crafting cutting-edge solutions for electric vehicles, and charging station management.
Our expertise extends to sustainable e-commerce software that fosters environmentally friendly online business practices.
For healthcare providers, our eco-green pharmacy software and eco-green medical software facilitate responsible and eco-conscious medical operations.
Meanwhile, our green energy software solutions empower organizations to embrace renewable energy sources.
For those seeking to integrate sustainability into their financial operations, our sustainable finance platform empowers conscious decision-making.
With our prowess in smart farming software, we facilitate precision agriculture that maximizes yields while minimizing ecological impact.
Our environmental reporting platforms support transparent sustainability reporting, aiding organizations in meeting their green objectives.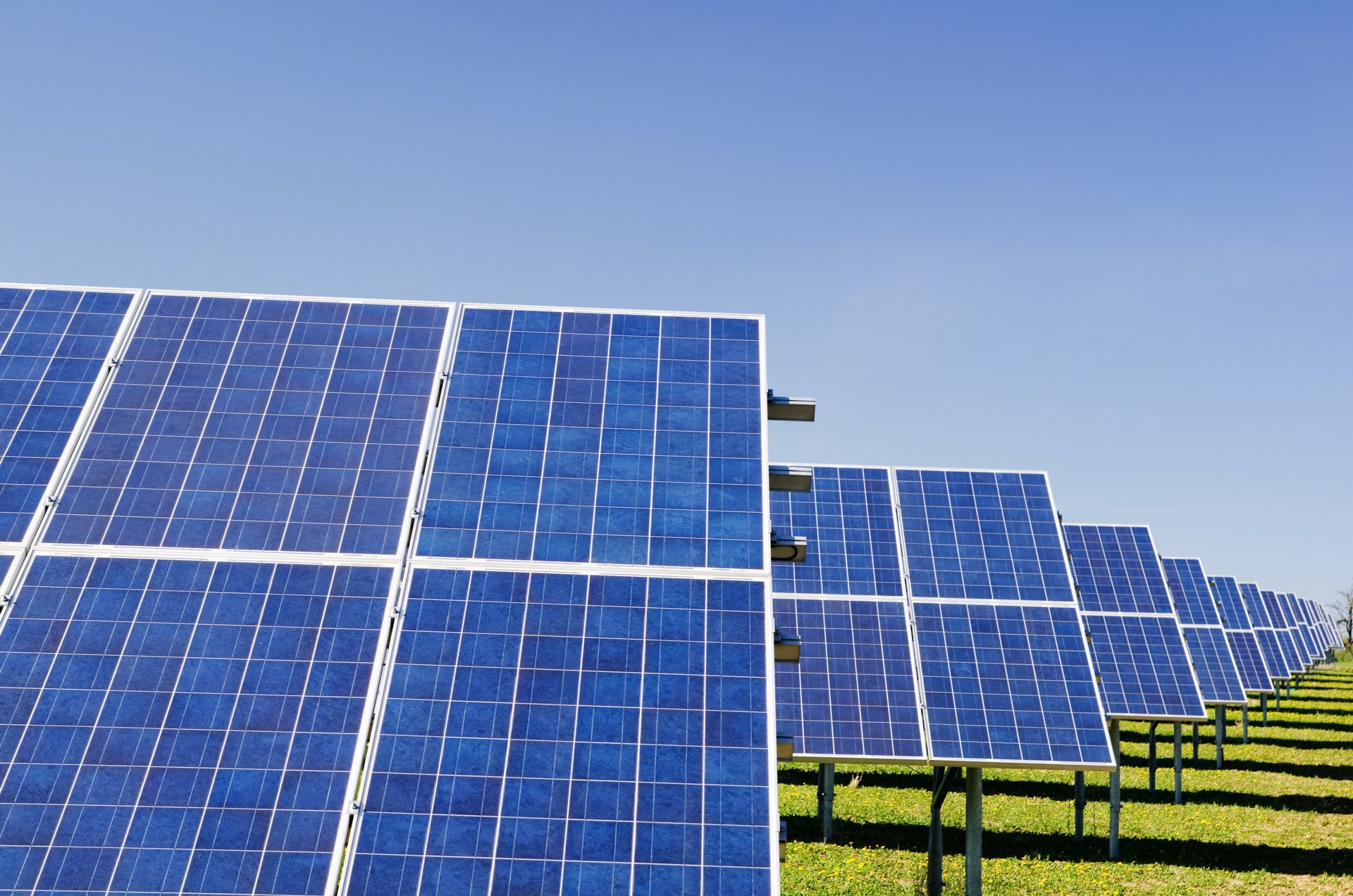 Ecology-Aware and Sustainable Custom Software Solutions we deliver
Environmental Monitoring & Analysis
Collect, analyze, and visualize data from diverse environmental sensors and sources, unveiling crucial information on air and water quality, weather patterns, and biodiversity
Environmental monitoring and data analytics applications
Climate modeling and predictive analysis solutions
Eco-friendly E-commerce & Transport Solutions
Eco-friendly e-commerce and transportation solutions designed to empower businesses and consumers alike in making sustainable choices
Sustainable e-commerce platforms
Green transportation and commuting apps
Sustainable food delivery apps
Sustainable Resource Management & Green Solutions
By efficiently managing resources within industrial and agricultural operations, our software solutions help minimize waste and significantly reduces environmental impact
Renewable energy management solutions
Smart agriculture and farming software
Environmental Education and Awareness
Specialized learning management systems (LMS) designed for educational institutions and organizations promoting sustainability and environmental awareness, offering courses, materials, and interactive modules focused on eco-conscious practices
Environmental certification and training platforms
Eco-conscious gamification platforms
Conservation and green energy education and awareness apps
Climate Aware and Eco-Friendly Software Services
Our integrated software solutions for ecology-aware businesses, including custom Cloud, Mobile, AI, Big Data, BI, and incorporating gamification elements, optimize operations, boost visibility, and drive unparalleled success for our clients
Product strategy, design, and engineering
We offer end-to-end product development services for custom software, which help our clients create innovative solutions that meet their specific needs, while also being user-friendly, technologically advanced, and compliant with their industry standards
Data Analytics and optimization
Our expertise lies in developing cutting-edge applications and platforms, utilizing AI and machine learning algorithms for accurate data analysis, forecasting, personalized suggestions, secure operations, and seamless integration with intelligent systems
Powerful Integrations
We provide powerful integrations, seamlessly connecting Clients' systems with third-party solutions tailored to the domain. From secure payment gateways like PayPal and Stripe to different aggregators, data providers, and CRM platforms like Salesforce and HubSpot for efficient customer management
A Sustainable Tomorrow Starts Today
At Mifort, we're not just a software development company — we're your partners in driving positive change. Our commitment to innovation extends to the realm of ecology software, where we pave the way for a greener, more sustainable world. With our range of specialized eco-friendly solutions, we empower businesses and individuals to make conscious choices that align with the planet's well-being.
As we embrace the future, let's remember that every action we take today contributes to a more sustainable tomorrow. Our tailored solutions, from eco software fostering environmentally conscious practices to smart agriculture software optimizing farming in harmony with nature, showcase our dedication to ecological awareness. With our electric vehicle software, EV charging solutions, and sustainable finance platforms, we enable a shift towards eco-friendly transportation and responsible financial decisions.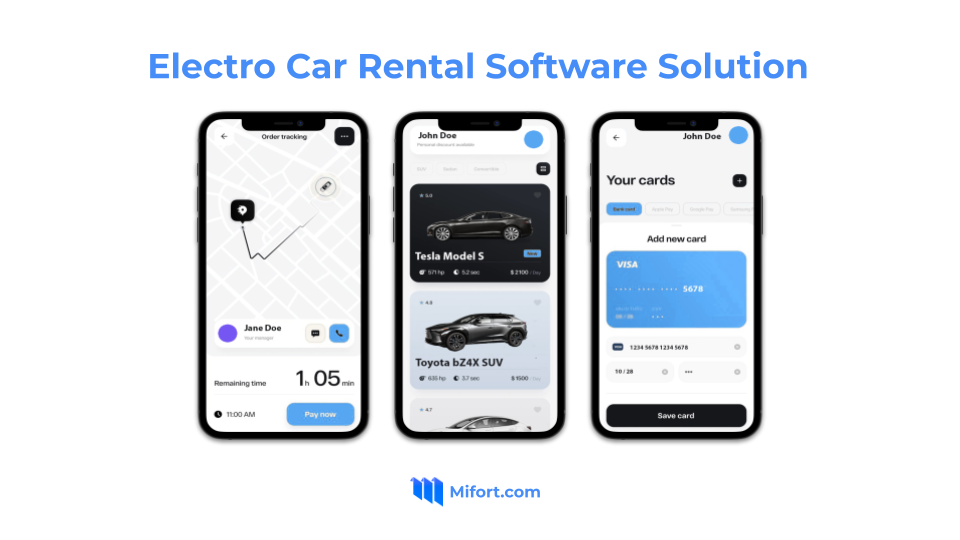 Whether you're an e-commerce business looking for sustainable solutions, a healthcare provider striving for eco-conscious operations, or an organization championing renewable energy, our expertise covers it all. From environmental monitoring to green transportation solutions, and resource management to educational platforms, Mifort stands ready to support your journey toward sustainability.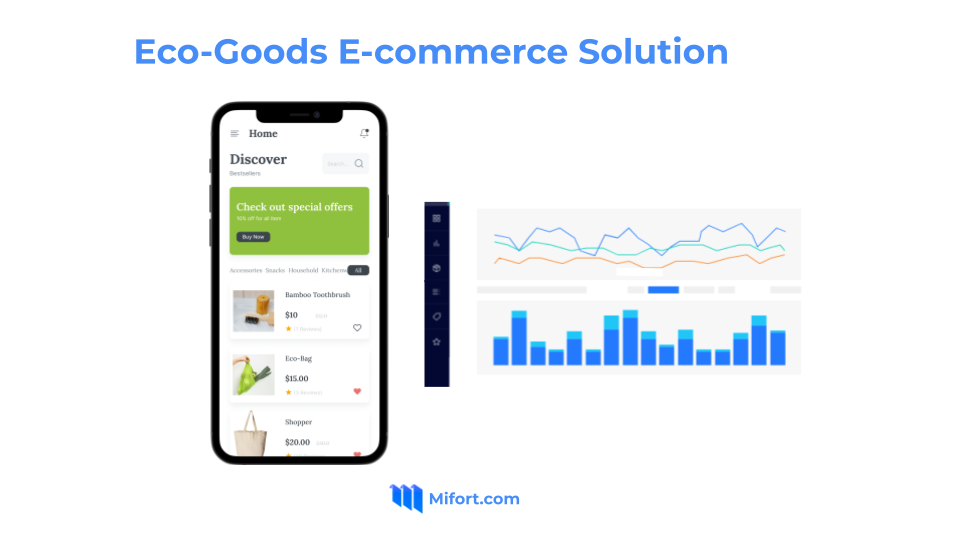 Join hands with us and be a part of the transformation towards a better, more ecologically aware world. With Mifort's ecology-aware and sustainable software solutions, let's pave the way for a brighter, greener future.
Contact us to begin your journey toward a sustainable tomorrow!