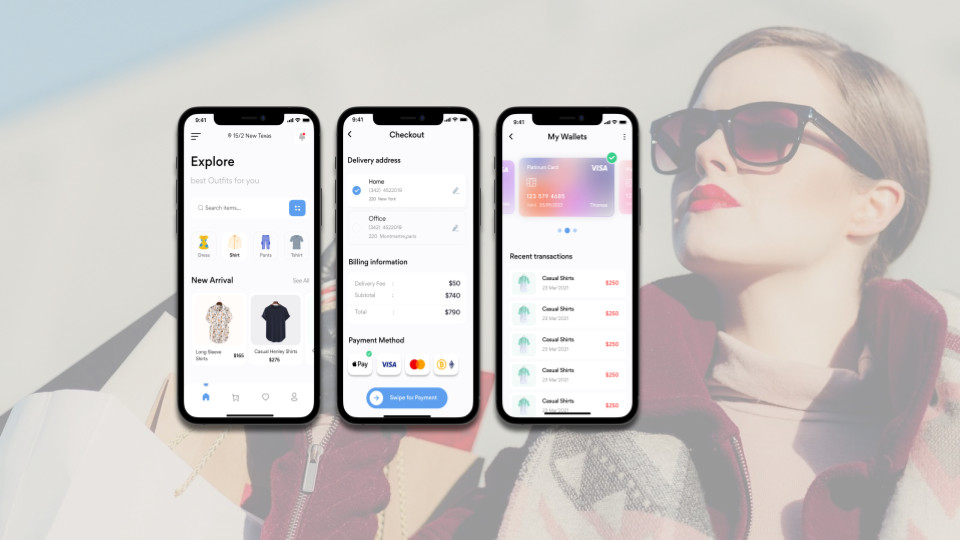 Back to Portfolio
Online Shop Solution with Integrated Crypto Payments
---
Discover the inspiring journey of a cutting-edge online shop solution, meticulously designed with integrated crypto payments and fueled by intelligent recommendation mechanisms. Witness the birth of a robust platform that not only catered to the desires of thousands of contented customers but also revolutionized backend operations, achieving a remarkable 17% reduction in processing time.
Challenge

Our client required a robust and feature-rich online shop that could effectively showcase and sell their products.
Integration of crypto payments was a key requirement to cater to customers who prefer digital currencies.
Team's Solution

Our experienced team took on the challenge and developed a custom online shop solution that met the client's requirements:
We integrated crypto payment gateways to facilitate seamless and secure transactions in digital currencies
Advanced recommendation mechanisms were implemented using machine learning and data analysis techniques to provide personalized product suggestions to customers
We added email notifications: registration, purchase confirmation, shipping info, the arrival of new products, various discounts, promotions


Technology Stack

Express.js
MongoDB
HTML
CSS
JavaScript
Bootstrap
Angular 2+
TypeScript
AWS
DynamoDB


Team and Timeline

6 Mifort's specialists 8 months to delivery



Results
We developed a powerful and user-friendly online shop that successfully addressed Client's needs and goals
The developed platform served 12 000 customers per year and helped increase the average check amount by 15%
Elevate Your E-commerce with Blockchain and Crypto
Discover the possibilities that lie at the intersection of blockchain e-commerce and crypto payments. Our expertise in e-commerce cryptocurrency software and blockchain e-commerce marketplace development can revolutionize your digital storefront. Partner with Mifort, your gateway to a future where cutting-edge technology shapes the e-commerce landscape.